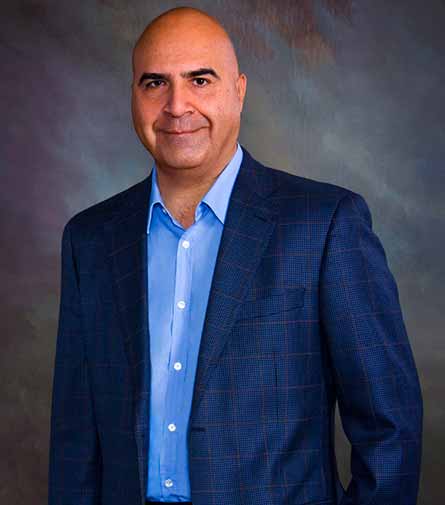 Caesar Eghtesadi, Ph.D., President
Self-service systems present an efficient and cost-effective option to providing personalized customer service. Not only are they efficient, but they can also deliver orders and take data entry with fewer errors, which allows customers to take their time working through and thinking about what they want. As a result, organizations have started to offer self-service systems for everything from airports, restaurant ordering, retail check-out, and patient check-in. But with the increase in the use of self-service systems, it has become imperative to ensure that they work for everyone, including users with disabilities. To this end, the rise of kiosk products in the IT ecosystem has been a welcoming trend. By virtue of this trend, the developers have been provided with an opportunity to include accessibility compliance and universal design at the forefront of development. By supporting developers in accessibility and usability at the beginning of self-service system development, Tech for All (TFA) is rethinking self-service kiosks creation and development as an opportunity to create an inclusive technological experience for all users, including those with disabilities. "We see two trends: more self-service systems; and increased demand for accessibility in these systems. Different advocacy groups are monitoring these self-service systems, and there's a movement toward kiosk accessibility litigation," says Caesar Eghtesadi, Ph.D., the president of TFA. "We have been encouraging our clients that it is a positive business practice to make all products accessible to as many users as possible."
Most kiosk manufacturers are familiar with requirements for physical access defined under the ADA but are unfamiliar with digital accessibility requirements. For some, the first time that accessibility comes up is the result of litigation.
Legal actions by government agencies and advocacy groups representing users with disabilities have been growing and can result in major costs and negative publicity for corporations or educational institutions. Because of the rapid growth in the self-service sector and increased demand for fully accessible systems, TFA advises clients to get ahead of the curve and implement accessible systems while they are developing their products. TFA can support the entire life cycle of development, including the early phase of development. For interfaces that are already in the marketplace and currently not fully accessible, the TFA team works with clients to swiftly bring products up to current accessibility standards.

Operating as a well-rounded consulting firm, TFA provides comprehensive services for digital assets, including integrated hardware and software products (e.g., kiosks, standalone point-of-sale systems, software applications, and websites). The company serves a diverse client base in transportation, financial, retail, publishing, higher education (both institutions & technology providers), distributions of goods & services, technology, and others. TFA's recommendations and staffing are discreetly tailored to meet clients' needs on a project to project basis. With the client's needs and resources in mind, TFA provides an execution plan to incorporate broader accessibilitygoals into its clients' business and organizational strategies.

TFA's sound, feasible, and cost-effective pathway brings kiosk systems into conformance with current accessibility laws. Its step by step approach begins with a gap analysis, during which the TFA technical team conducts in-depth testing and analysis to identify barriers and plan remediation or redesign. The team will then analyze and create a "universal design" document that addresses the needs of all users. This document will be the design foundation of an accessible kiosk. "TFA is well-positioned to offer support to expand the inclusive skill set in developers to consider different avenues of the human-computer interface that include those with disabilities," states Eghtesadi. The methodology has been successfully used and implemented with TFA clients facing regulatory challenges.

From a technology perspective, the TFA team has decades of experience working on the accessibility and usability of kiosks, transaction machines, and large-scale office equipment. Through engagements, and because of the integration of experts with disabilities in the teams, TFA's consultants have acquired in-depth knowledge of the barriers facing people with disabilities, particularly people with vision loss.

Having carved a strong foundation in supporting a more inclusive society, TFA intends to remain as a premium consulting company to provide the most cost-effective and efficient solution that works for clients. "Our goal is to continue to create innovative solutions that go beyond mere conformance but transcend those standards to being exceptionally user friendly and accessible," mentions Eghtesadi. TFA has always maintained a highly motivated and cohesive virtual team and is well acquainted with the challenges and opportunities this involves and shares this skill with its clients. The company is looking forward to international expansion and is excited to engage with diverse clients and help them to succeed in maintaining high standards in serving their clients.